Flemingdon Thorncliffe Inter-Agency Network (FTIAN) is composed of public-sector, non-profit agencies, and resident-led groups in the Flemingdon Park and Thorncliffe Park neighborhoods. The purpose of Flemingdon Thorncliffe Inter-Agency Network (FTIAN) is to encourage members to engage in cross-sectoral collaboration, information exchange, and partnerships that support Flemingdon and Thorncliffe communities' growing needs.
It is a dense, mostly high-rise neighbourhood that is home to many newcomer families. It is estimated that 21,000 people live here, nearly 75% of whose first language is not English or French and almost 60% of whom do not speak these at home.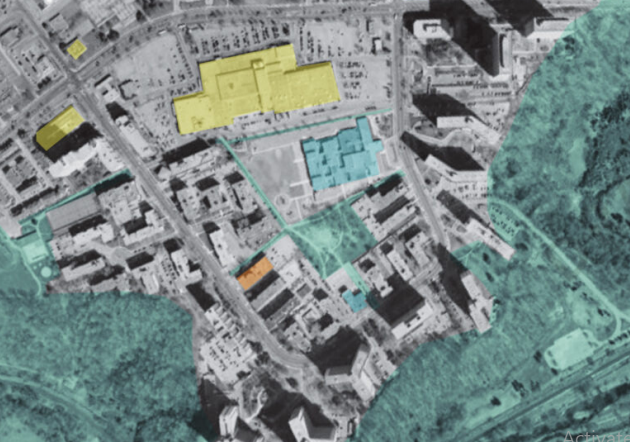 City of Toronto (2017)
Neighborhood Profile, 2016
Thorncliffe Park
This is a culturally and linguistically diverse community. The physical design has community resources (e.g. park, library, services, shops) at the center of this area. This helps to foster partnerships and collaboration, with resources accessible to all residents. Thorncliffe Park was recently identified as an NIA with high needs. The community has strong resident leadership from actors that are new to CE and actors that have done CE for at least a decade.
Flemingdon Park is a dense, newcomer neighbourhood. It is estimated that 22,000 people live here, 70% of whose first language is not English or French and 50% do not speak these at home. It is physically separated from the neighbouring Thorncliffe Park by a bridge that is above the Don Valley.
Master plan including Housing, Community facilities, Commerce, Employment and Natural Space, 1958
Flemingdon Park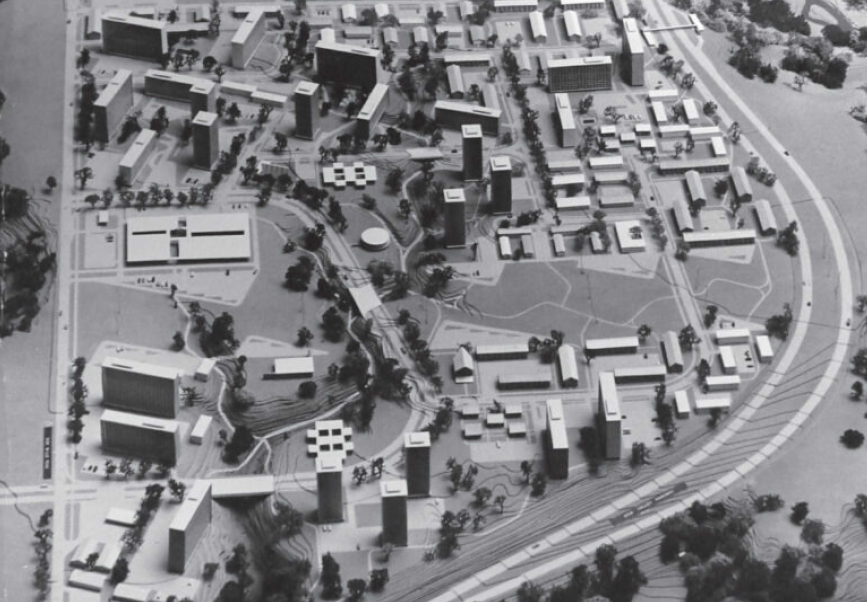 Access to space and resources are a main concern, which has fostered strong partnership and collaboration in the neighbourhood. It has been known to have high needs, first as a Priority Neighbourhood and now as an NIA. In recent years, many new actors have led CE to improve the area.
History
In 1980 the focus on Flemingdon Park at the time was Flemingdon Interagency Network (FIAN); residents played key roles in the advocacy and parternerships with local agencies and organizations, to bring the needs/trends to the network. East York Community Development Council was created, you had to be part of this to join FTIAN. Agencies such as Red Cross, Flemingdon Health Centre, Flemingdon Legal Services , Flemingdon Neighbourhood Services, Toronto Public Health, City of Toronto Parks and Rec, Flemingdon Park Ministry, TDSB and Toronto Police Services local school teachers, and local politicians intermittently supported the council.